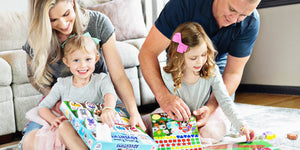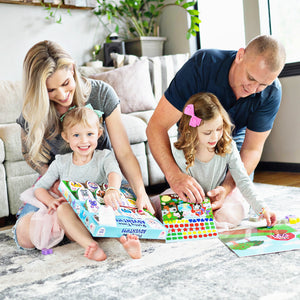 HASBRO THEMES AVAILABLE NOW!
PEPPA PIG & MY LITTLE PONY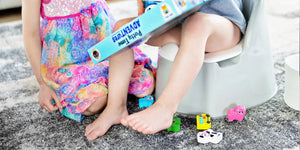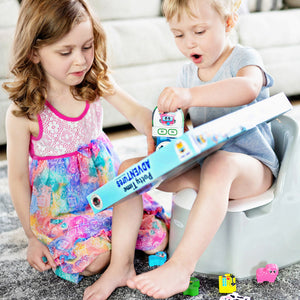 Ready to ditch the diapers?
We've made the first All-In-One Potty Training game that will have your Lil One out of diapers in no time!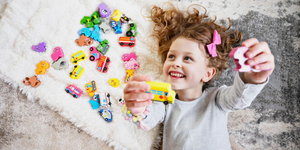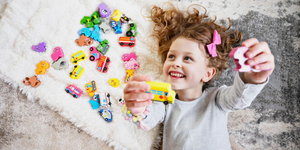 Ask Kelley
Have an early childhood development question? With 40 years of experience, Kelley is thrilled to share her knowledge on our blog, Ask Kelley!
making deposits™ since 2019
Part Advent Calendar and Part Potty Training Chart, our Award Winning product has the right motivation for every Potty Training Toddler!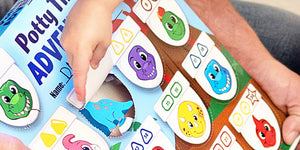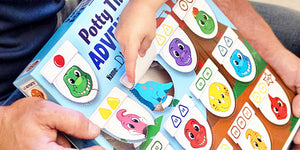 As easy as 1...2...3
Potty Time ADVENTures includes 14 hidden themed wood blocks that kids love to collect and play with. All your Lil One needs to do to earn these rewards is, get this...make Successful DEPOSITS!
STEP ONE
Encourage your Potty Trainer to make a Successful DEPOSIT.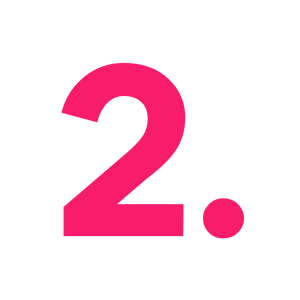 STEP TWO
Place a matching sticker on each Potty Punch-Out for every Successful DEPOSIT starting at #1.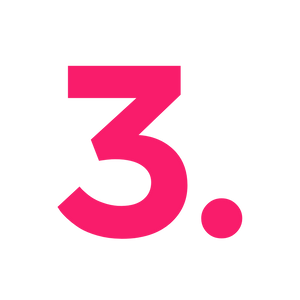 Step Three
When your Potty-Punch-Out is complete, have your Lil One open the toilet lid to receive their reward!
Potty Time ADVENTures
Start your ADVENTure today with our All-In-One Potty Training Game! Available in six awesome themes.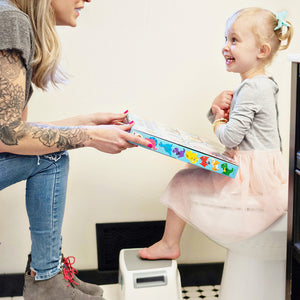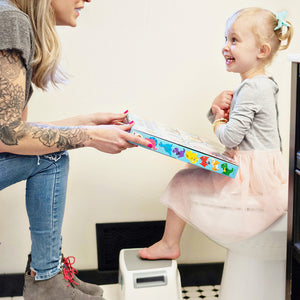 'POTTY' LIKE A ROCKSTAR!
Are you preparing to start potty training? Check out our Potty Training 101 FAQs page for advice.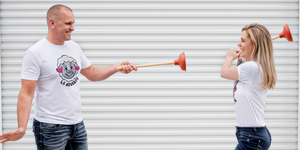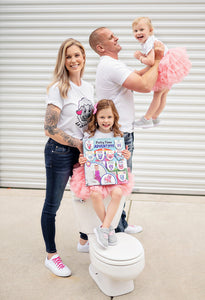 Meet the Makers
Meet Mindy & Brandon Wright - the creators of Lil ADVENTS!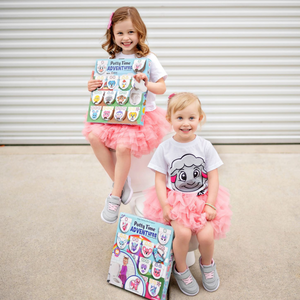 Lil Sister ADVENTures
Watch Ruby & Daisy experience real life on their YouTube Channel. These are kid-friendly videos that are sure to entertain ♥
Watch Now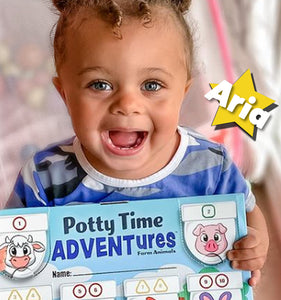 ⭐️ Lil Graduates ⭐️
The day comes when your Lil Trainer becomes a Lil Graduate. Want to see some our Lil ADVENTS Graduates? Click the button below!
View All